Security Solutions
Showing 13–22 of 22 results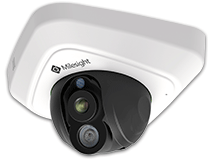 Milesight H.265 IR Mini Dome Network Camera can support H.265 video codec to achieve better compression ratio while maintaining high quality pictures at reduced network bandwidth. With the built-in IR LED module, it makes visibility in total darkness. It is redefining what you should expect for a mini dome camera.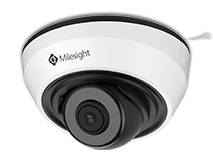 Milesight H.265+ IR Mini Dome Network Camera features with the latest H.265+ codec which could save 70%-80% bandwidth compared with H.264. With the Smart IR II Technology, it delivers ultra clear images in total darkness. 3-axis design makes it easy to be installed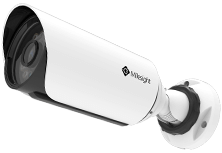 With latest IR technology and true WDR, the Mini Bullet provides unrivaled video quality in any light conditions. Its IP67-rated weather-proof housing conceals the cables within the 3-axis bracket which offers a well-rounded protection of the camera from any water, dust or shock damages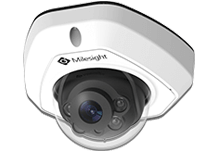 Equipped with the IP67-rated & IK09-rated housing, H.265 Mini Dome is apt for outdoor surveillance, withstanding harsh climatic and high impact force. Incorporating latest IR LEDs, Ultra Low-light and Super WDR, the camera is able to provide superior image quality around the clock.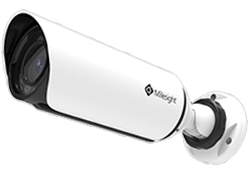 Inheriting all the advanced features of its predecessors, Remote Focus&Zoom Mini Bullet Network Camera is equipped with motorized zoom lens which allow users to control the focal length remotely and adjust the camera focus precisely with just a few clicks of a mouse to provide top-notch image quality.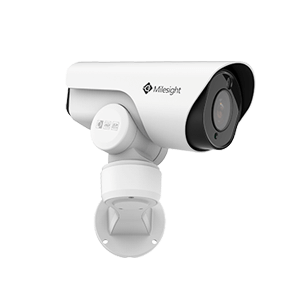 Incorporating all Milesight's most advanced technologies, the new Mini PTZ Bullet Camera is born to offer best user experience. Powerful Pan/Tilt/Zoom, user-friendly 3D positioning, smart PTZ motion detection, revolutionary IR II and White LED technologies and other considerable details improvements, all of these redefine what you think of a PTZ camera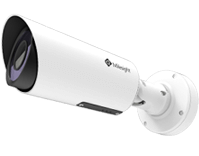 H.265 Pro Bullet features motorized zoom lens, latest IR LEDs, P-iris control, Ultral Low-light and Super WDR, delivering outstanding video performance. To prevent fogging, the camera body is designed with PTFE membrane. Also, it is special for the integrated cable management bracket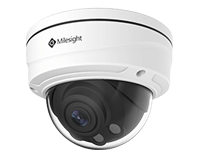 H.265 Pro Dome's unique clamshell design outshines all the others in hardware innovation for hassle-free installation. By harmonizing the motorized zoom lens, IR LEDs, Ultral Low-light and Super WDR technology, the camera creates superlative image quality for any applications.
Showing 13–22 of 22 results